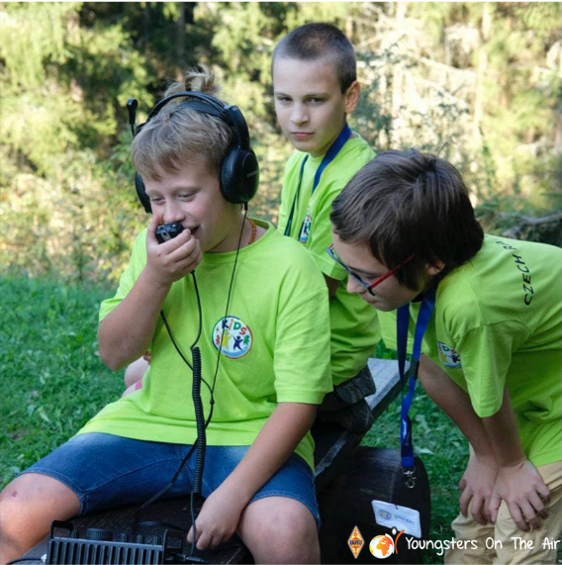 Press Release by Youngsters On The Air
Thursday, 31.12.2020
Twice a year, ARRL – the American Radio Society – offers an event designed to promote Amateur Radio to the youth as well as share excitement with your family, grandkids, friends, scouts or even to the public. This day can be the first time for youth to experience a real radio QSO, hopefully they get interested in becoming a licensed amateur radio operator.
You could make use of this suggested exchange: Name, age, location, and favorite color.
Be sure to work the same station again if an operator has changed. To draw attention, call "CQ Kids Day".
When you want to participate in IARU R1 we suggest you to use the following frequencies:
10 Meters: 28.350 to 28.400 MHz
15 Meters: 21.360 to 21.400 MHz
20 Meters: 14.270 to 14.300 MHz
40 Meters: 7.080 to 7.120 MHz
80 Meters: 3.650 to 3.750 MHz
For more information please visit our homepage at https://www.ham-yota.com/kidsday-4-january-2020/.
Saturday, 2nd January 2021 will be the next Kids Day activity. Of course, this one will be a bit different than previous ones. Therefore, we recommend everyone to follow the COVID-19 guidelines in these difficult times. Nevertheless, if you are young, close to a radio and do have an amateur radio license, get on the air and share a picture of your activation via social media and tag @hamyota on Twitter and Facebook, @hamyota_official on Instagram or by email to pr@ham-yota.com until Tuesday, 5th January 2021 at 2359 UTC.
We will send out up to 5x original YOTA T-Shirts in the color you like to persons who shared the coolest Kids Day activity picture(s) with us! Check out our collection at http://www.ham-yota.com/shop/.
Please visit the ARRL homepage for participation awards and further information useful during the upcoming Kids Day activity at http://www.arrl.org/kids-day.
Let us hope we can show Amateur Radio to our friends, family, and other kids during next Kids Day activity again!
_______________
Youngsters On The Air is an initiative by the IARU Region 1
Get in contact with us at pr@ham-yota.com
Follow us on our homepage ham-yota.com and please leave us a like on our Social Media Channels at facebook.com/hamyota, twitter.com/hamyota, instagram.com/hamyota_official, youtube.com/hamyota
twitch.tv/hamyota, tiktok.com/hamyota