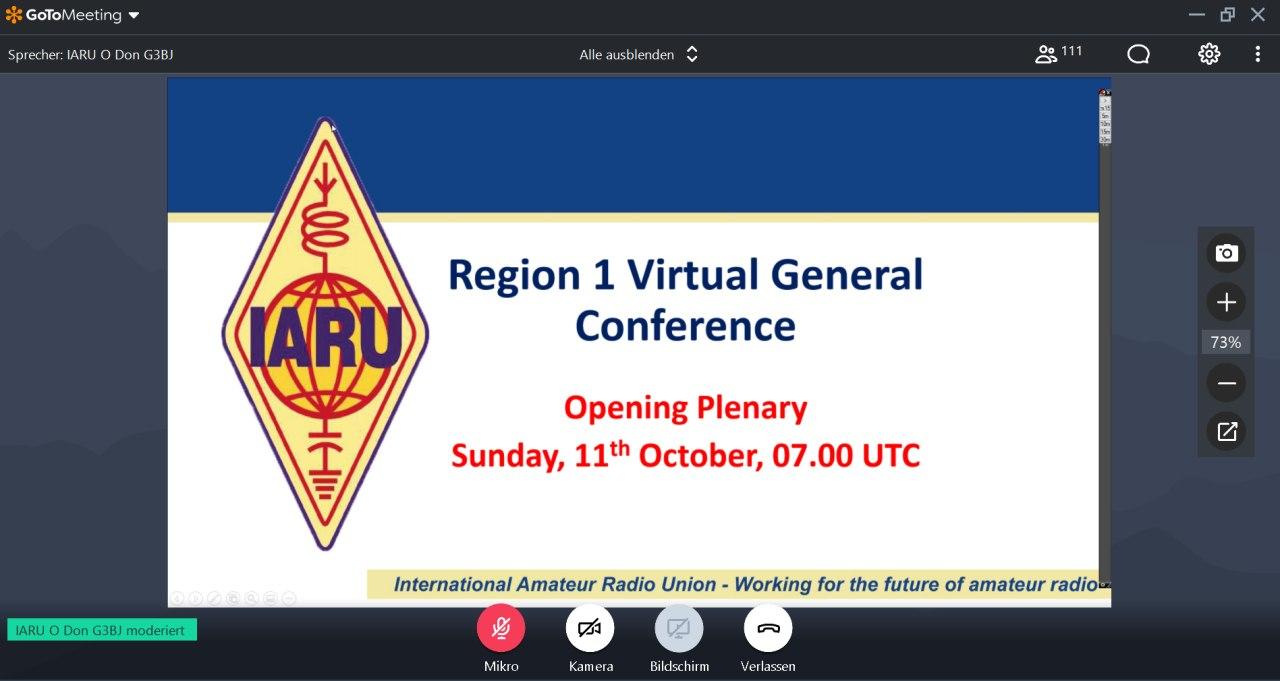 The International Amateur Radio Union Region 1 (IARU Region 1)
General Conference just started a few minutes ago. This year it would have been taken place in Novi Sad, Serbia.
Unfortunately, due to the current COVID pandemic the event will be held online during the upcoming week. The Youth Working Group members will be present at various meetings as well as is ready to present their achievements to the delegates Sunday evening.