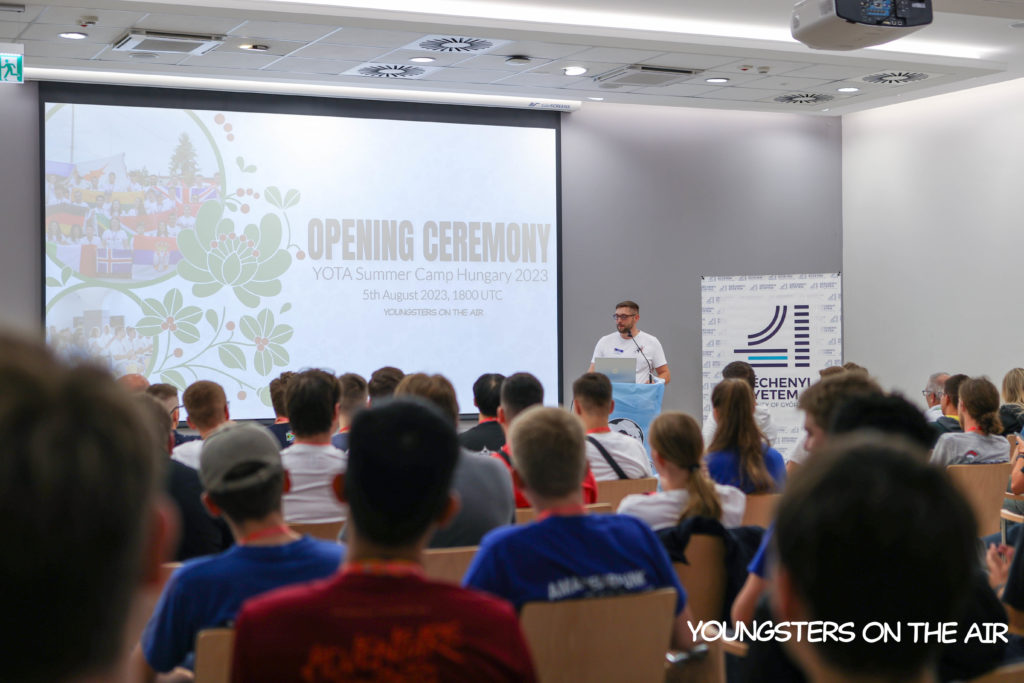 The 11th annual YOTA Summer Camp is here, and we already know it's going to be an unforgettable week! From August 5th to 12th, we're gathering in Győr, Hungary, with over 100 youngsters from 25 different countries. In our daily blog posts from the camp, you can stay updated on what's happening on the biggest camp of the year for young hams.
While the first teams came to Hungary already on Friday, Saturday was the main day for arrivals. The teams from all around the world arrived at the campsite located at Széchenyi István University in Győr. In the 2023 edition of the summer camp, we are proud to say that multiple new societies are represented for the first time, including Egypt, Singapore, and the Republic of Korea.
In the evening the camp began with the official opening ceremony. In the ceremony we heard greetings from people behind the camp including organizers, IARU representatives, and the President of MRASZ – the Hungarian Radio Amateur Society. The participants also got their first look at the highlights of the interesting program that the camp offers.
The opening ceremony was live-streamed on the YOTA YouTube channel. You can watch the recording of the opening ceremony here: https://www.youtube.com/live/zYSZ42vp2rc?feature=share
The post continues after the picture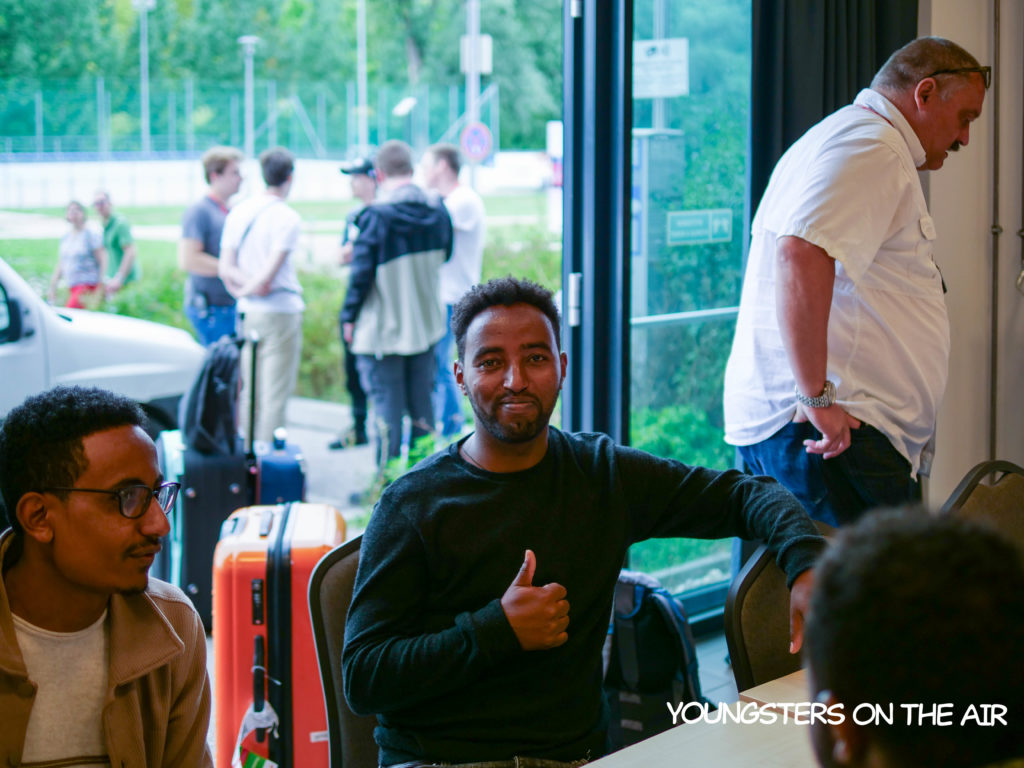 The program on the camp will be varying with a focus on teaching and experiences. The interesting lectures will among other things teach the participants about the world of contesting, SDR, and High-speed telegraphy. Participants are given a chance to practice kit-building and ARDF. There is even a possibility to participate in a CW course. As different cultures are always present at the YOTA Camp, the popular intercultural evening will happen once more. The camp will also include excursions to the capital city Budapest and the beautiful city of Győr where the camp is held.
Tomorrow you will hear about what we did on the first whole day at the campsite. But before that, find us on air with the callsign HG23YOTA and greet the future of the ham radio!
Check the pictures from the first day: https://www.ham-yota.com/gallery/?albumid=12085