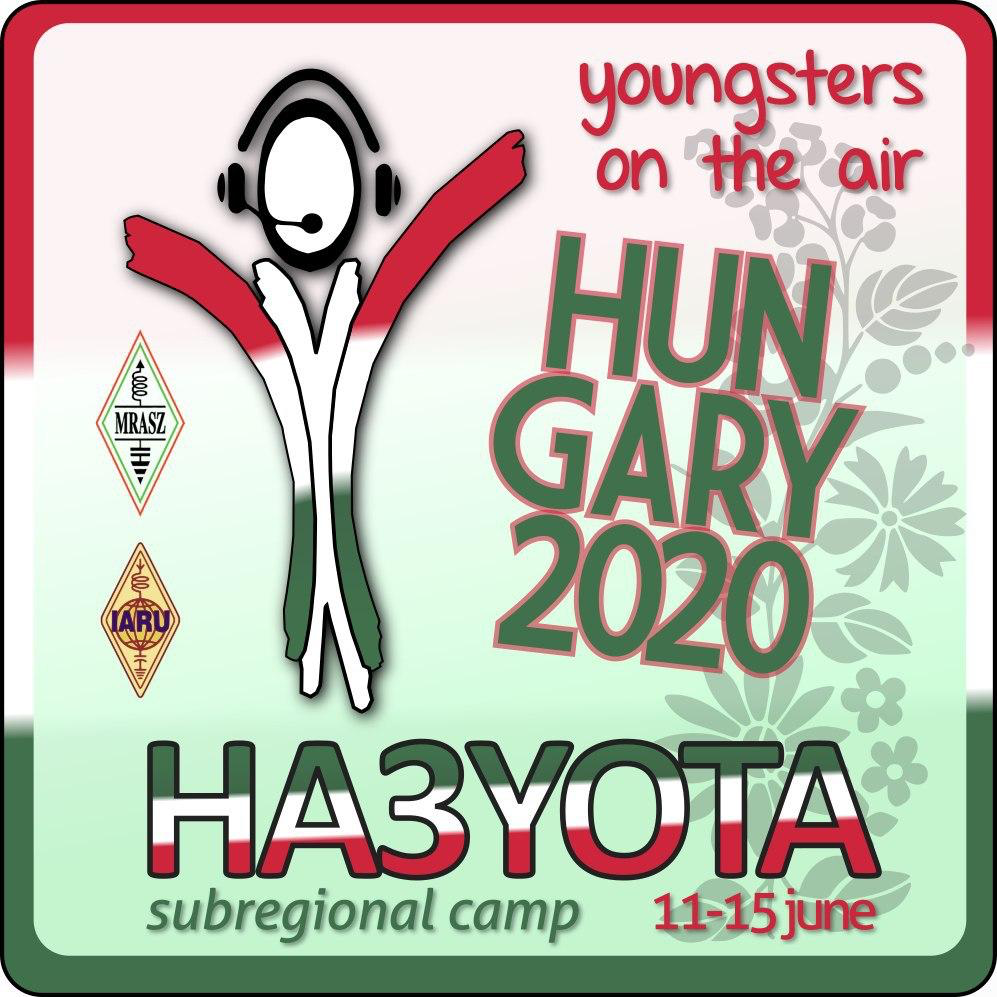 Hungary 2020 – a YOTA sub-regional ham camp – open for all youngsters
Following many years of participation in YOTA programs, this time Hungarian youngsters are going to host a subregional camp, supported by MRASZ, Hungarian Radio Amateur Society and several well-known local hams. We are enthusiastic and hopeful about this event held in South-West Hungary, to where we would like to invite Central and Eastern European youngsters to participate, meet each other and enjoy a long weekend full of ham radio related programs in a hospitable, close-to-nature environment.
Who?
If you're 15–25 years old and interested in amateur radio, you are welcome to this event. Newcomers to radio hobby are invited as well as more experienced youngsters such as traditional ham operators, ARDF or HST participants. We only ask you to be a member of one of the IARU member societies.
When?
Just at the beginning of the summer season: 11-15 June 2020.
Where?
Venue​: Cseresznyéskert Erdei Iskola https://www.facebook.com/cseresznyeskerterdeiiskola/
Location​: https://goo.gl/maps/J3DsrsuSTH7EQzwt9
Coordinates: 46.6396722N, 18.7895224E
QRA: JN96JP43
Getting to the site​: Car, or public transport buses. If coming by public transport, there will be local hams waiting for arriving participants ​ preferably in Budapest​and helping to find the regional bus station from where there are regular buses to the city of Paks. From Paks, we can take participants to the venue.
Activities, program
We are working on the full program right now, but we can say it's going to be exciting. It will include interesting workshops and tests, continuous operation on 2 HF, 1 VHF and 1SAT stations, the possibility of learning basics of morse code in 3 days, and visiting the Paks Nuclear Power Plant.
In case of early arrival / late departure please send us a notification. It is possible to spend a night at MRASZ HQ guest rooms, in Budapest.

Costs
Most of the event is funded by IARU R1 and the MRASZ funds. We are asking 30 EUR from each participant. Accommodation, 3 meals a day and activities are all covered.
How to apply?
You can apply via the following link: https://forms.gle/WHpkC641EoZsh8Es6 until 15 April 2020. If you register for the event, you will automatically receive bulletins after the deadline and invitation to a Telegram group where we can discuss questions and share more information.