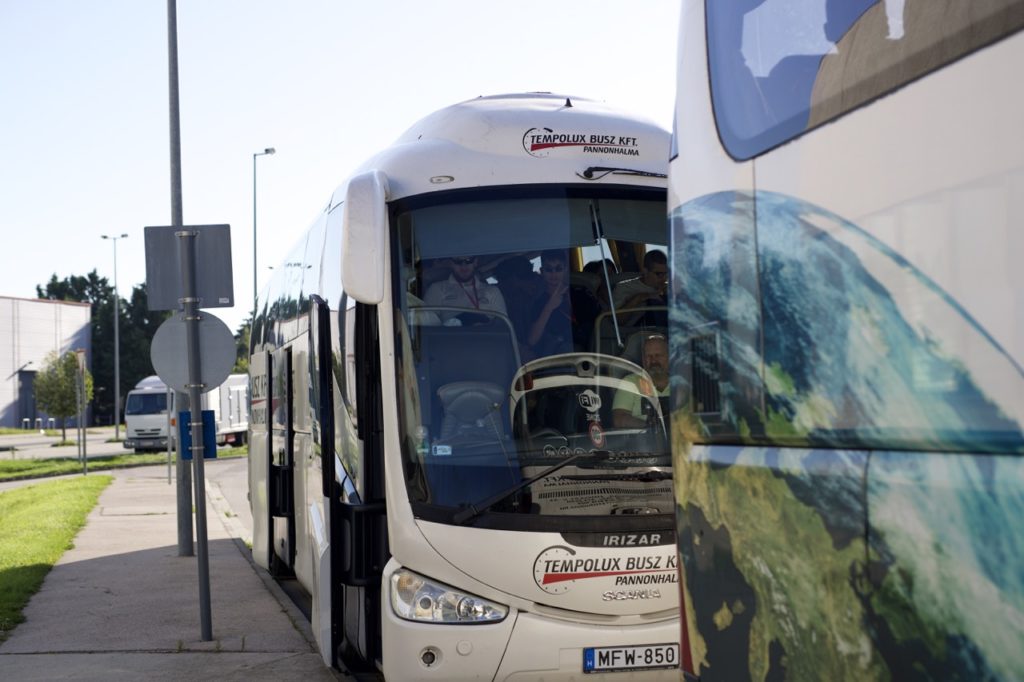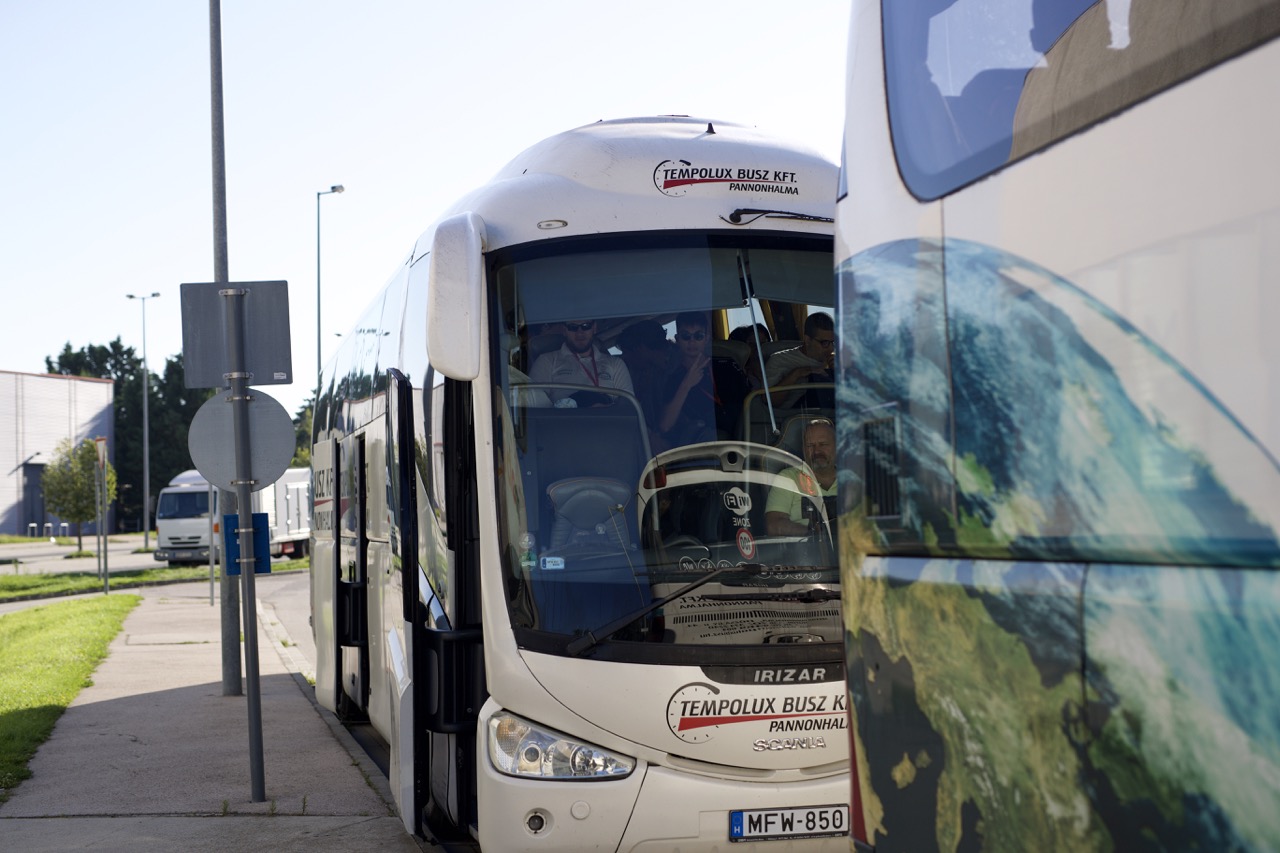 Day 6 – A day trip to Budapest 
This blog post is written by Mari ES5MJR from YOTA Team Estonia.
On the last full day of the YOTA Hungary camp, the participants were taken to see Budapest, to put a cherry on top of the cake that this event already was. 
 The trip started early in the morning as two buses full of youngsters set off from Györ. I ended up in the back of the so-called party bus, where music was blasted and energetically sung along to. Those who didn't have the energy managed to somehow sleep through it. 
 We arrived in Budapest within 2 hours about 10 am. We were separated into 3 different groups. To our misfortune, we had to climb multiple sets of stairs to see the gothic Matthias Church. Once we made it to the Trinity Square everyone was in need of water and the Estonians of some shade (me being one of them). Tomi HA8RT kindly took the tour guide role and enlightened us with some history. After some recovery, we started slowly heading down with beautiful panoramic views of the Pest side of the city. 
 A marking point in our tour was definitely the Liberty Bridge connecting Buda to the Pest. The 19th-century architecture was stunning to look at. The bridge was lively, filled with bicycles, cars, and the occasional tram. The Donau River itself wasn't any inferior, the water was full of tour boats and yachts making their way in the waves. We were so amused that we were stopping the traffic. Luckily we got out of the way quickly. 
We had lunch in the Pest part of the town (pun intended) near a market where we could fill all our souvenir needs starting with magnets and ending with local sausage. 
After our meal, we walked through the city center encountering gorgeous sights of various architectural eras. Taking a quick stop in front of the Hungarian National Museum to take group pictures. Our last cultural destination was the Kossuth Square where we took the metro to our bus pick-up. Following the slightly chaotic bus ride home, to top the trip off, we had some pizza before the closing ceremony. 
The only way I could describe the official event ending was joyful… and also loud enough to trigger some hand-watches warning of damaging dB levels. The night was followed by an after-party in the cafeteria. Some people say that international world peace can never be achieved, but for those 2 hours of dancing and singing to various songs around the world with people from so many different countries, I think we managed to do something.
73s
Mari ES5MJR