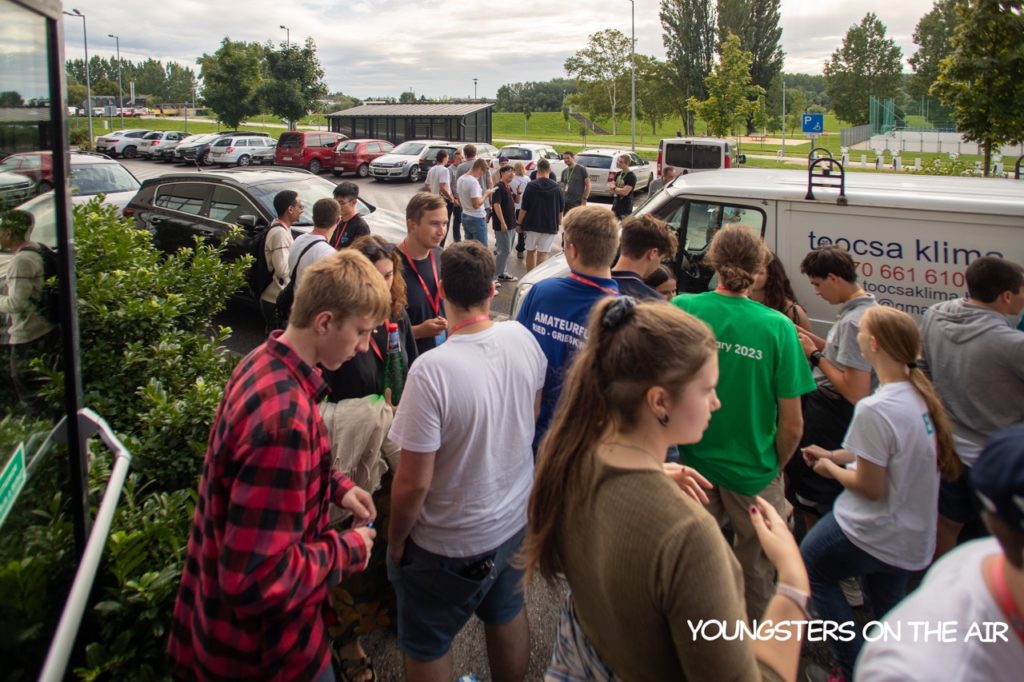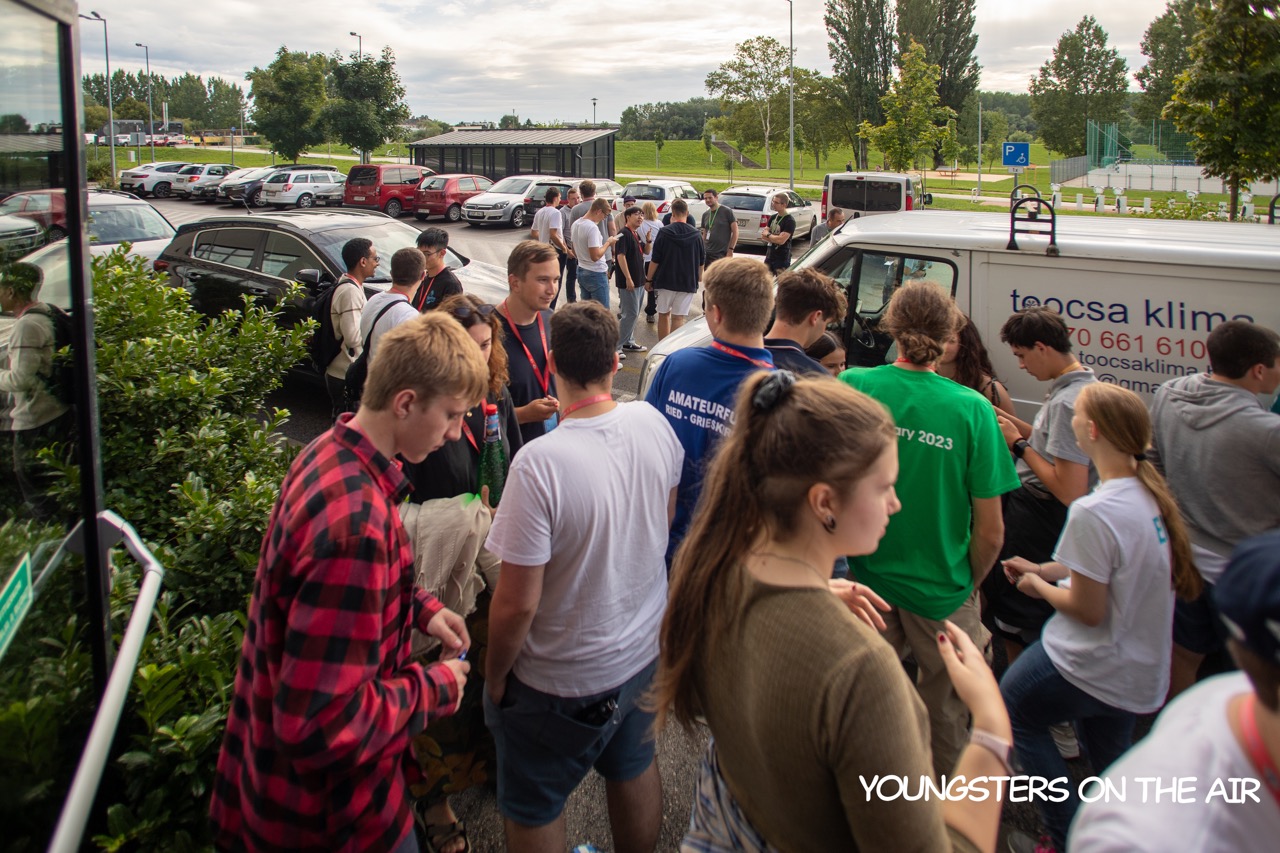 After a short sleep of 3 hours, the day started with a lecture given by Josipa 9A3GVJ just after breakfast, where she presented us with the basics and some ideas on how to organize youth events in our countries. Although we knew some of the programs mentioned, she came up with some good ideas that we will use for sure back in Spain.
Just after that, we divided into 15 groups and each group had to plan one youth activity following some statements. This was actually very nice as the colleagues in our groups were from different countries and this helped us to have a variety of opinions on how youth activities perform in our respective countries.
The morning wasn't still over. Zoli HA1AG explained to us some tricks and advice on how to operate digital modes on our day-to-day and in contests. After his recommendations, we reached half of our day, time for lunch!
Afterward, we went to the radio station to get on the air with the special call from camp HG23YOTA. We had very nice pileups, and they weren't the only ones, as the next activity was the Off-air contest. It's called off-air as no radios are used. How is this possible? Our voices became our radios, we had to break through the pileup of the rest stations, having very rare DX stations like 3Y0J, HV0CN, and E66E. It was the first time that the members of our team participated in this type of contest, and they really liked it! Definitely, another idea we will try in Spain.
The schedule ended with some Kahoots about some curiosities about Hungary and some concepts we learned in the past lectures. Suspiciously, the Hungarian team won the Kahoot about Hungary… 🤨 It was time for dinner, some free time to get on the air and enjoy the camp with the rest of the teams until dawn.