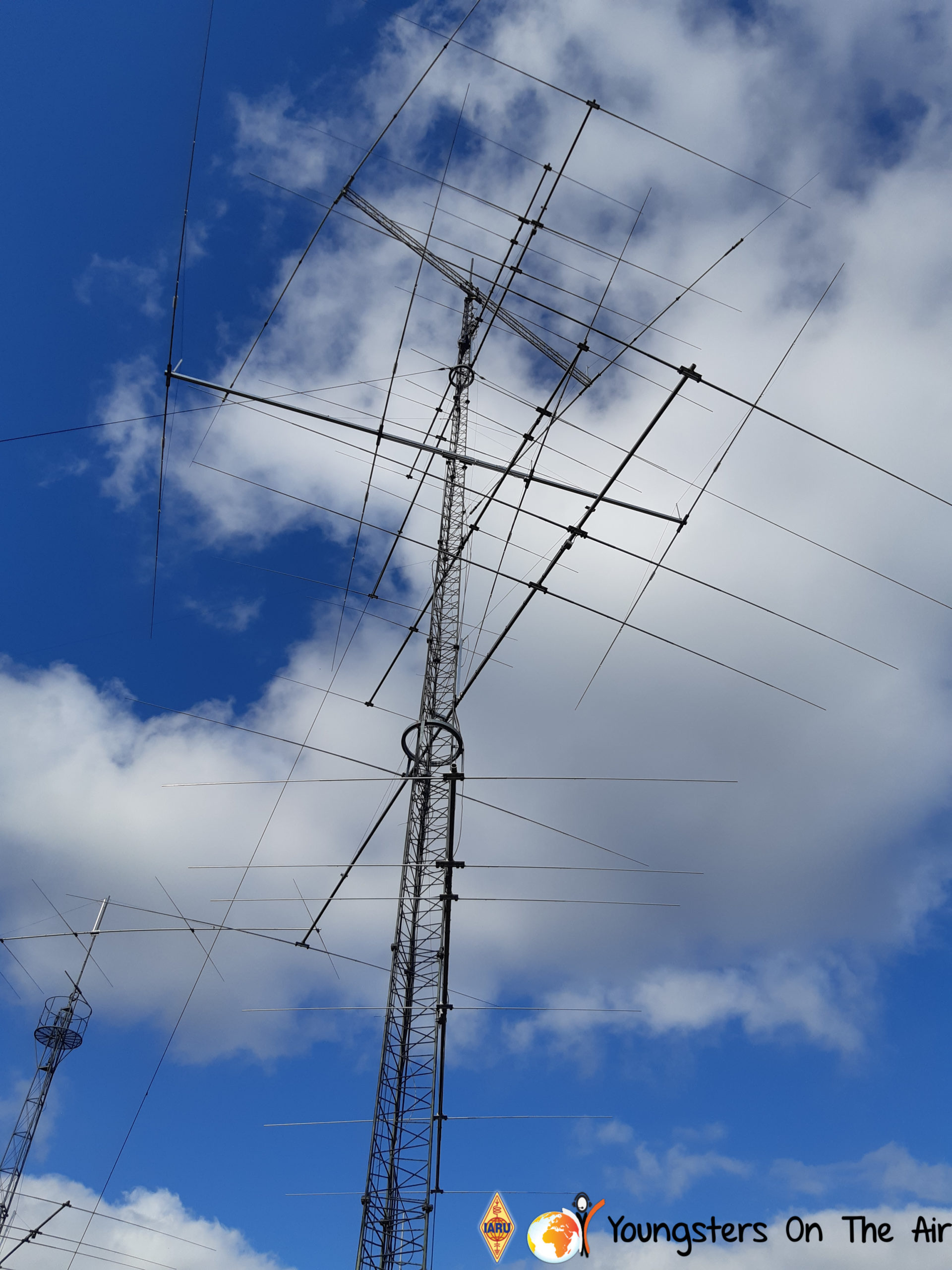 Report by YCP team member Tom (F4HWS):
How the ARRL DX SSB 2020 has been managed by youngsters at LX7I ?
Arriving in the farm, you are already excited by everything you see, stacks, TX, amp, anything you see motivates you a lot to enjoy the upcoming contest by doing your best.
This year was special, we were only two, Simon DL3SPS (first time at LX7I) and me, Tom F4HWS (from the 2019 YCP team!).
Because we were two, we reflected with Phillipe LX2A about the category we should enter.
The choice was quick, I would enter in SOHP40 signing as LX20I while Simon would be SOLP20 signing as LX7I.
I already said this last year, but it was one more time, the first time for me as SOSB. Because I really enjoy contesting, I looked for previous logs, previous SOHP40 ops., and previous results, in mind that in 2019 as M2 we managed to put 900 US stations on 40 in the log.
The contest itself :
At 0000 UTC, I started the contest, signing as LX20I, a special call for the 20 years anniversary of the station. Everything was great, rates were good with 200 Qs/h during the two first hours but limiting myself to go faster to avoid wrong spots and tons of dupes (seen spots as LX0I-LX2CI-LX2ZI).
At 0900 Saturday I decided to have a nap with a satisfying number of 923 Qs in the log and 54 mults. The second night was interesting, always up 7175 to get a maximum of novices in the log, even if signals were very light, the low level of noise and the tremendous propagation conditions allowed me to run few hours at 160 Qs/h without any break time, what a pleasure!
On the Sunday morning 2054 Qs were in the log, with 62 mults, fun night with sometimes hard fight with other big guns to keep my frequency clear, with always a win from the LX one, secret weapon hi.
Monday morning at 0000 UTC, LX20I end the contest with 2384 Qs (206 dupes, not included) and 62 mults. I'm pretty satisfied. During the contest even if the first place was not my goal, I had the feeling that it was not very far. It was a very interesting but hard fight against CR6T and I4VEQ, finding them on the band and listening to a pile that I couldn't hear, especially in the morning with CR6T. After the claimed, I saw myself at the rank #2, between CR6T and I4VEQ, congrats to them for this intense run 😊.
Around the contest :
Having some extra time behind the TX giving LX to YV, KP, CM, PJ, LU, JA, and VK was cool! When you're not in the shack, you discuss with locals and teammate Simon who was not a contester before, but he managed to put around 480 US guys in the log! We spoke during break time when he was not on the air and I was not sleeping. That represents lots of nice moments.
Around the contest, there was also support from Phillipe LX2A and other awesome club members. Speaking with them about the club, the ham activity in the area, and of course, talking with Phillipe about contesting, contests experiences and station evolution puts you lots of stars in the eyes!
To finish, I strongly recommend to those who already had a few experiences in their area, to those who don't have access in their country to some big stations and want to compete from that kind of place, to apply asap to be the next YCP contesters!
CU in the next, LX20I op. Tom F4HWS.