This event has been postponed until further notice due to the ongoing COVID-19 pandemic.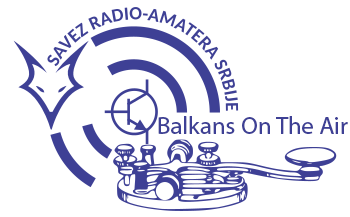 After 4 successful Serbian national YOTA camps, Amateur Radio Union of Serbia (SRS) decided to host first Balkan sub-regional YOTA event. It will be held from 3rd to 6th of April 2020. near Belgrade, capital city of Serbia. We invite all the Balkans youngsters to participate in this event and have fun weekend full of activities related to radio hobby and meet new people that share same interest. Balkans region is big so youngsters from Balkans will have priority, we will try to save some seats for youngsters from countries outside the Balkans.
Who?
Are you 15–25 years old and interested in amateur radio? You are welcome to this event. Newcomers to radio hobby are welcome. We only ask you to be a member of one of the IARU member societies.
Where?
The event will take place in the Deliblato Sands nearby Pančevo and Belgrade, Serbia. There is a youth camp complex with all required facilities (sleeping rooms, space for activities etc.).
Activities
At the moment, we are completing the full program. We can say that it's going to be very interesting. It will be packed full with workshops and other activities, we want to introduce newcomers to hobby and also teach experienced radio amateurs some advanced stuff. Also there will be all famous Intercultural Evening – one of the most known activities form Youngsters On The Air events.
There will be at least 2 radio stations available at any time during your stay, covering HF, VHF and UHF.
You will definitely have fun and meet new people.
Costs?
Biggest part of the event is funded by IARU R1 and the SRS funds. We ask all participants to contribute a fee of €20. We recommend participating members' societies to cover their participants' travel costs.
Accommodation, 3 meals a day and activities are covered.
How to apply?
We have limited amount of spots available so we recommend applying as soon as possible. You can apply via this link. Applications are accepted from January 10th to February 10th.
We will send more detailed information to participants after the application deadline. Do you have any questions, feel free to contact Ljuba YU5EEA at yu5eea@sbb.rs.
See you soon!
73, Balkans On The Air Organizing Team