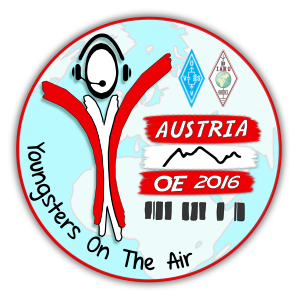 As you know this year's YOTA event will take place in Austria.
We had so many registrations for the event that, because of the accommodation and also the good organization and flexibility, we are able to host the event for not just 75 but around 110 youngsters from all over Region 1. We'd like to show our gratitude towards IARU for providing us with additional funds to make this all possible!
Furthermore we are planning to invite 2 youngsters from each other region to make the event even more international and spread the YOTA/ham spirit even further.
Organization is going full steam ahead and preparations are being made to make it an unforgettable experience for all of you.
The official YOTA 2016 Austria logo can be found in our album!
If you're looking for some YOTA Austria merchandising, have a look here!
More information coming soon!
See you in Wagrain, your Yota-Austria Team!