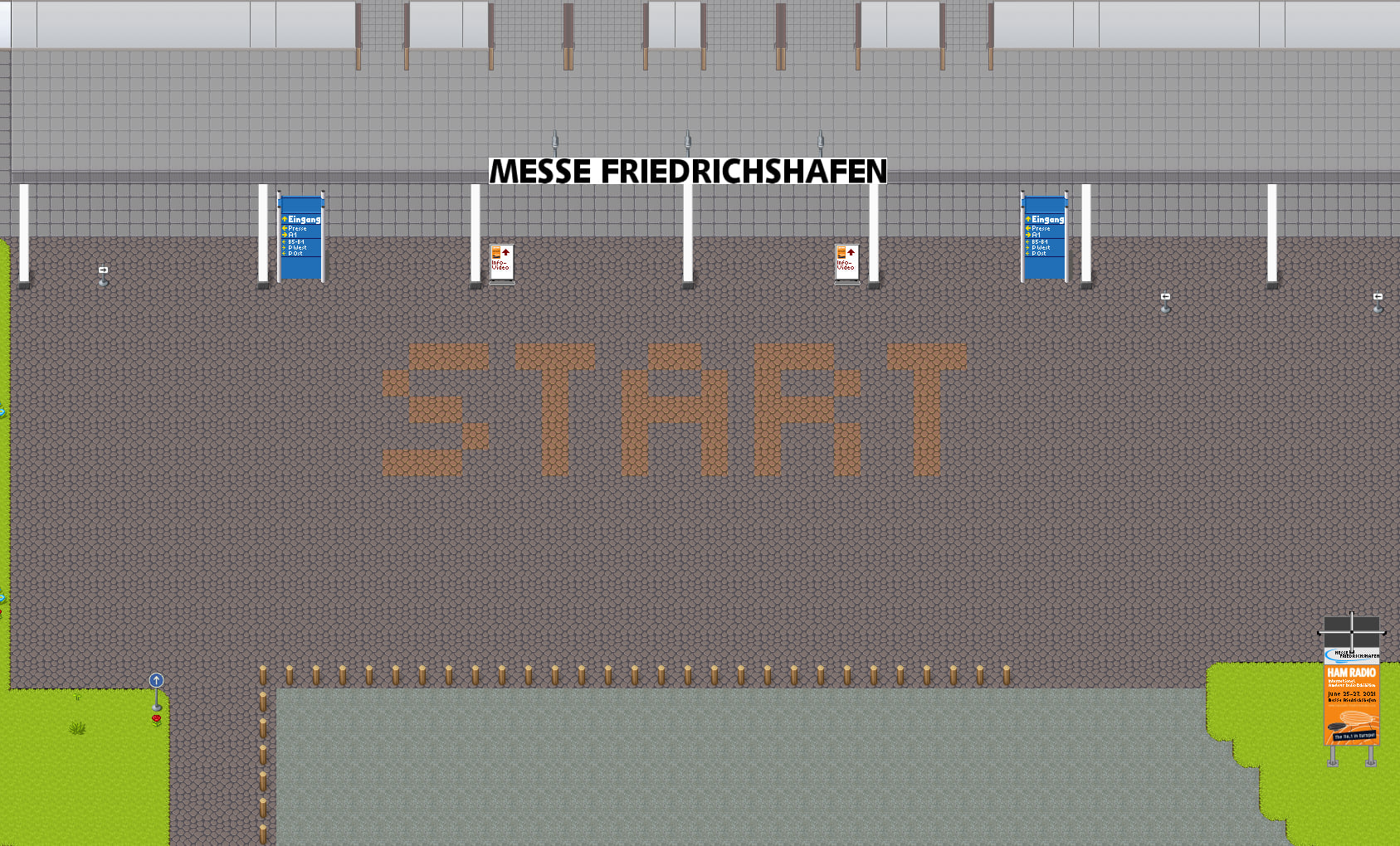 By Deutscher Amateur Radio Club (DARC) e.V.:
The members of the DARC e.V. and all our interested radio friends have already the possibility to get an exclusive insight into this year's virtual fair experience from now. With a click on the link
https://pre.ham.darc.de/
you dare the virtual jump to Friedrichshafen at Lake Constance and can already get a first insight with your avatar, what awaits you at HAM RADIO WORLD on the last weekend in June. Of course, not everything is set up there yet.
You will need a current Internet browser, a PC or laptop as well as a webcam and microphone to look around the foyer and perhaps already meet other interested radio amateurs. To talk to other visitors, you just have to stand in front of each other with your avatars.
Try it out, test your equipment and move with the arrow keys on the keyboard in the HAM RADIO WORLD.
In this virtual world, which is modeled on the original, you can walk around, meet friends, do business, participate in a diverse lecture program, camp and even drink a virtual beer during the trade show weekend. Though, the GUI is currently only available in German, it will be in English for the upcoming fair.
The visit is free of charge – let's go.
We look forward to welcoming you in person at HAM RADIO World from June 25-27, 2021.