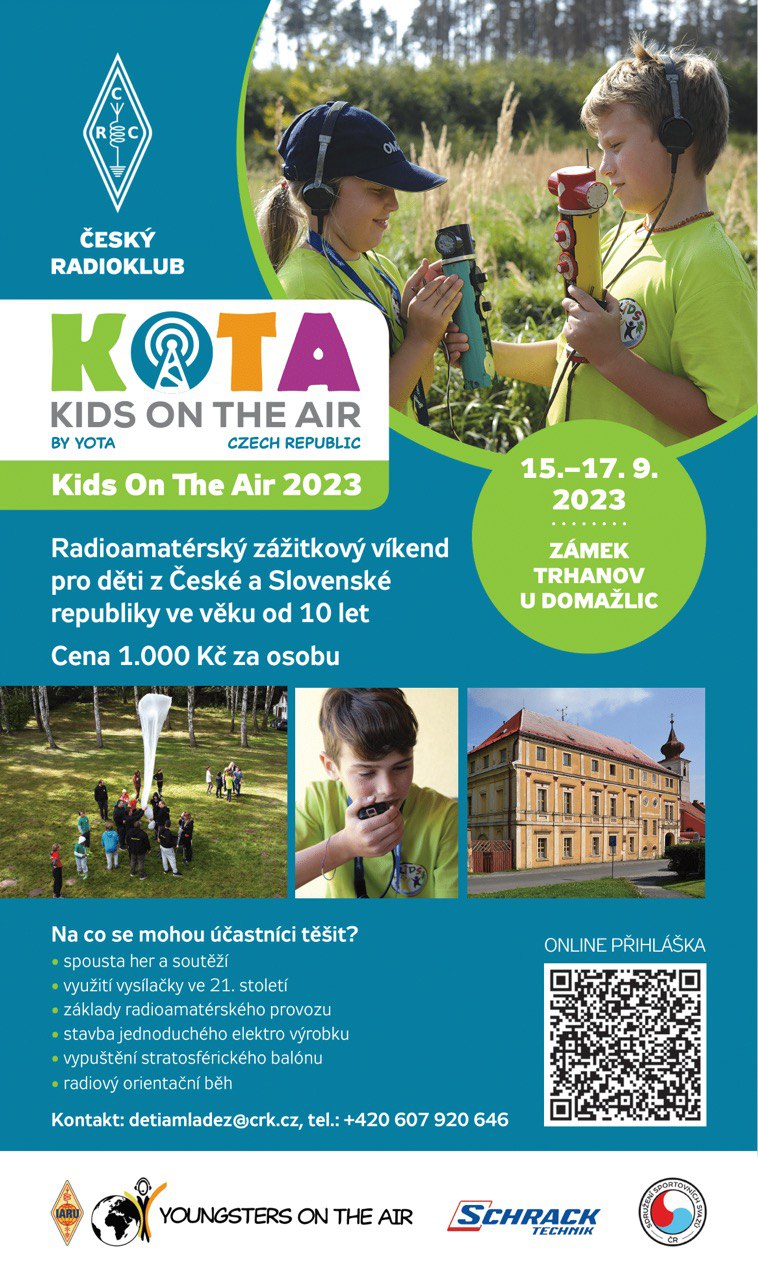 We are excited to announce that the Czech Radio Club (ČRK/CRC) in cooperation with the IARU Region 1 Youth Working Group is organizing the KOTA Subregional Camp at castle Trhanov, from September 15th to 17th, 2023. This camp provides a fantastic opportunity for young radio enthusiasts between the ages of 10 and 15 to come together and participate in thrilling programs and activities.
During the camp, participants will have the chance to engage in various interactive sessions, workshops, and hands-on demonstrations. The program is designed to offer valuable insights into the world of amateur radio, fostering a spirit of exploration and learning.
Please note that the program will be conducted primarily in Czech language, and due to the young age group, we kindly request that you consider this factor when recommending participation.
If you have any queries or require additional information, please do not hesitate to contact Martina OK2YLQ at detiamladez@crk.cz.
We kindly ask you to share this announcement with your national societies and young enthusiasts who may be interested in joining us for this enriching event.
Note: This event is intended to be an extension of the existing YOTA initiative. Since the event includes a new target audience, the 2023 event is intended to serve as a pilot project to further discuss the concept at the upcoming IARU R1 General Conference in Serbia in November. Meanwhile, it will be treated as a YOTA Subregional Event in terms of monetary support and program.