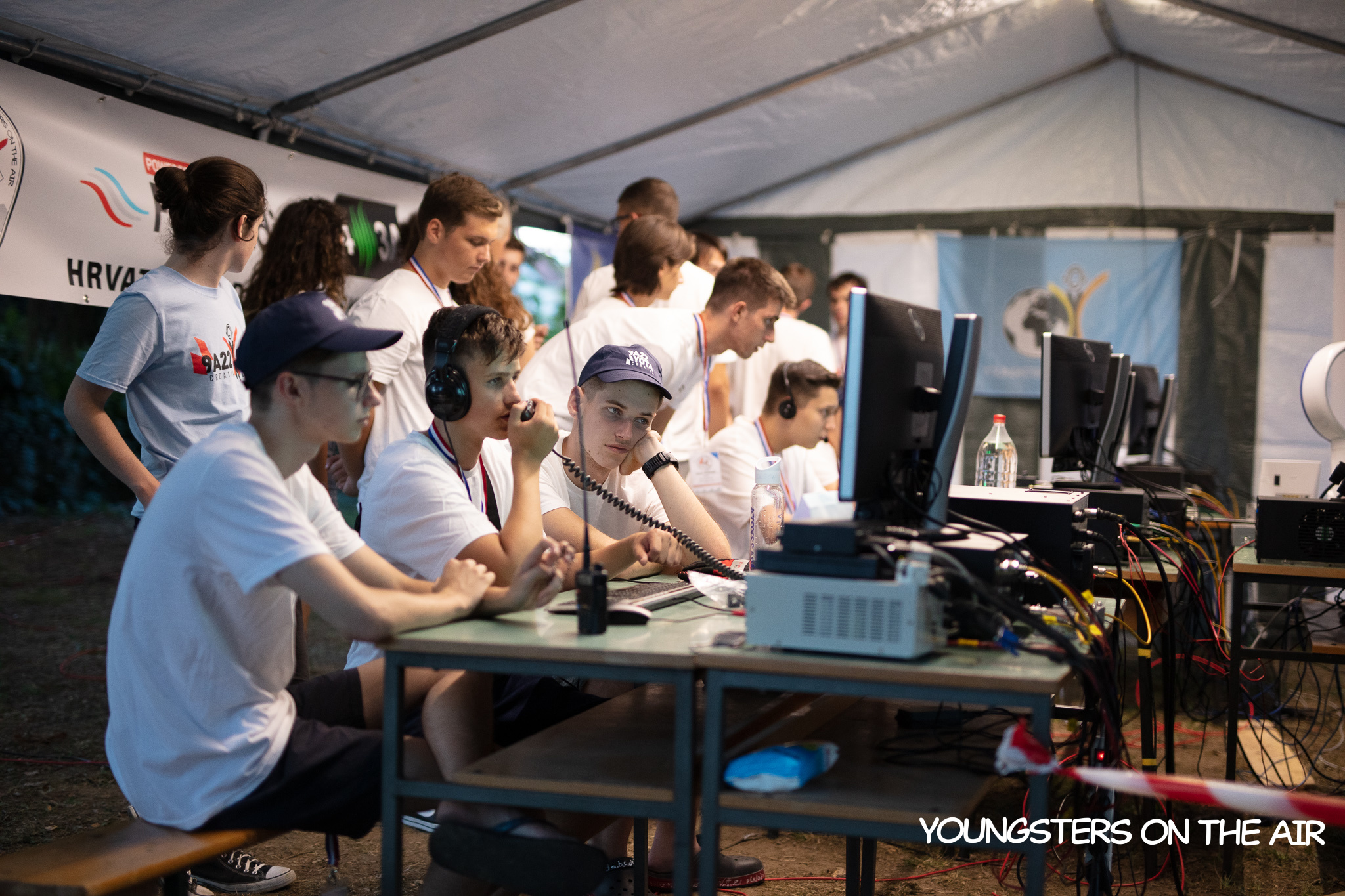 The long awaited and unfortunately twice postponed 10th edition of a YOTA Summer Camp has finally started this evening. From August 6th to August 13th the event will be held in Karlovac, Croatia, in the south of Zagreb. After two long years of no in-person events, we are more than happy that the Croatian Amateur Radio Society (HRS) in cooperation with the IARU Region 1 Youth Working Group put all the effort once again into making a YOTA Summer Camp in 2022 finally possible. The camp is now attended by nearly 100 participants from 24 countries.
Throughout the week, several workshops and activities have been planned for the participants. They will learn a lot about various topics of our common ham radio hobby as well as being able to directly connect with mind-liked youngsters in the same age group.
The first day was dedicated to three main activities.
Firstly, teams travelled from their home countries to the venue in Croatia by train, bus, car or plane. After their arrival they were greeted and picked up by a big group of volunteers at the various locations around the Zagreb area. Shuttle busses then carried the participants towards their final destination, the YOTA Summer Camp. Thus, lots of smaller groups arrived in Karlovac throughout the entire day and checked-in to their rooms. Every participant received a YOTA 2022 branded backpack with lots of useful and needed gear for the upcoming week and its activities upon arrival.
In the afternoon the first presentation with an introduction of the earth-surrounding planets and the in the radio world well-known sunspots took place. The youngsters were able to observe all these planets and the sun later in the outside area as well.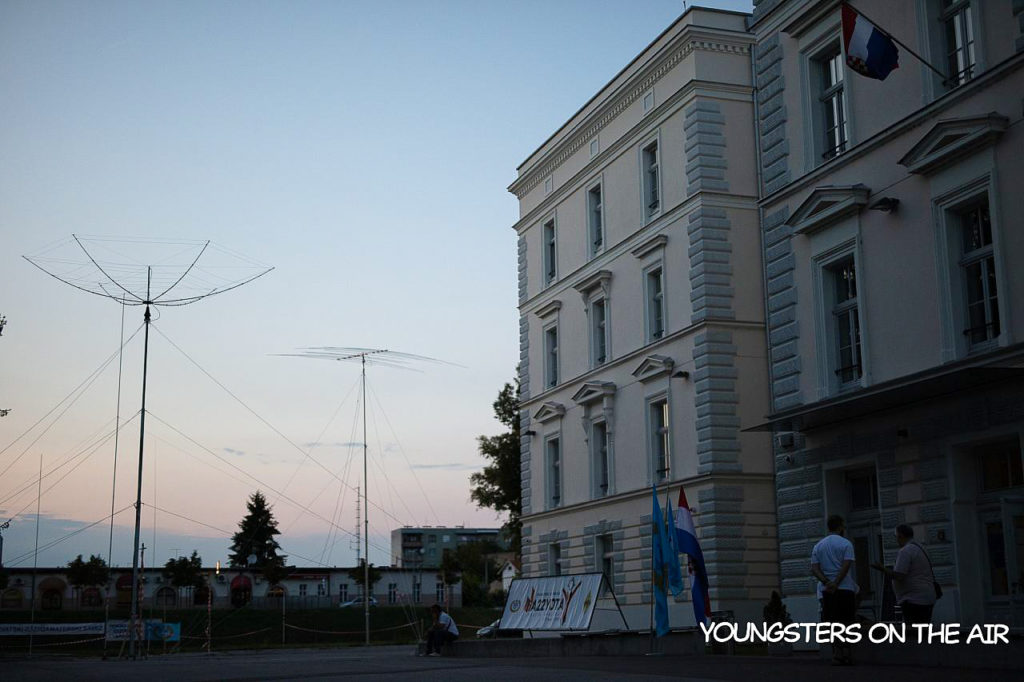 From 8pm local time sponsors as well as guests of the camp were welcomed to the venue to tour the camp location including the set up radio stations. Afterwards they were invited to attend the official Opening Ceremony which was streamed live to the YOTA YouTube channel. You can re-watch the event here. Guests and speakers were Mr. Tomić (Croatian Association of Technical Culture), Mr. Vincetić (Croatian Amateur Radio Society), Mrs. Šćulac (Karlovac County) and Mrs. Fočić (City of Karlovac). The whole evening was moderated by Croatian organizing committee members Mihaela Šišul (9A3WW) and Petar Papoči (9A7PP). After a short welcome by Philipp Springer (DK6SP), Chair of the IARU Region 1 Youth Working Group, Emil Balen (9A9A), Head of the Croatian Organizing Committee, announced the 10th edition of YOTA Summer Camp 2022 open.
The evening ended with more stargazing at the location and social activities among all the youngsters. First contacts and even more QSOs were made, and we are looking forward to an amazing week ahead.