1 December YOTA Month
The swedish youth team, SK0YT arranged a camp at SK7AX, SVARK amateur radio club. The camp gathered 5 youngsters from Sweden and one from Germany, currently studying in Sweden. During the weekend, we activated the callsign SH9YOTA. There was an article about the event published in the swedish QTC paper afterwards. The event generated positive response from the other parts of the swedish board.
There was also a day activity in Sundsvall, where SA3BPG, Markus activated the callsign together with three local youngsters. There was only three partici- pants but everybody were invited.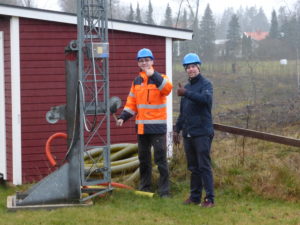 Figure 1: SA7GGO, Gustav and SA6BET, Wille taking down the masts after the DYM-event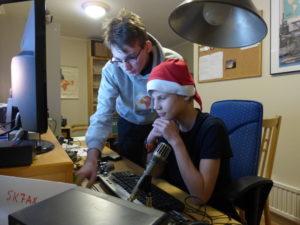 Figure 2: Gustav, SA7GGO and Alexander SM7-8451 operating the station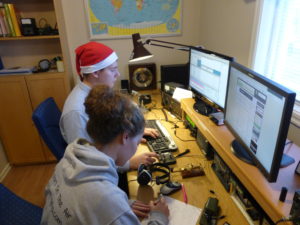 Figure 3: Oliver, SA5ODJ and Claudia, SA5YCL operating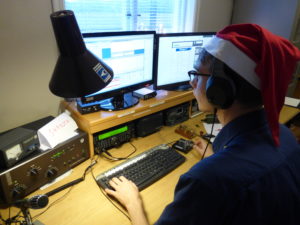 Figure 4: SA7GGO in the schack
2 Nordic youth meet
The nordic youth meet was held in Uppsala between 14th and 15th of December 2019. Participants from all the Nordic countries where there and the general planning for NOTA was made. There was also planning for youth activities and what one can do for a youth camp.
3 Upcoming events and youth team situation 3.1 NOTA 2020
Team Sweden will take part in NOTA 2020. The team will go by car in a big NOTA transport to camp Killingsholmen.
3.2 Youth team situation
The problem in sweden is still the geography. It's hard to organize camps, to which people can get easily and still get enough participants since the travel time often is about 4-6h for a majority of the paricipants.