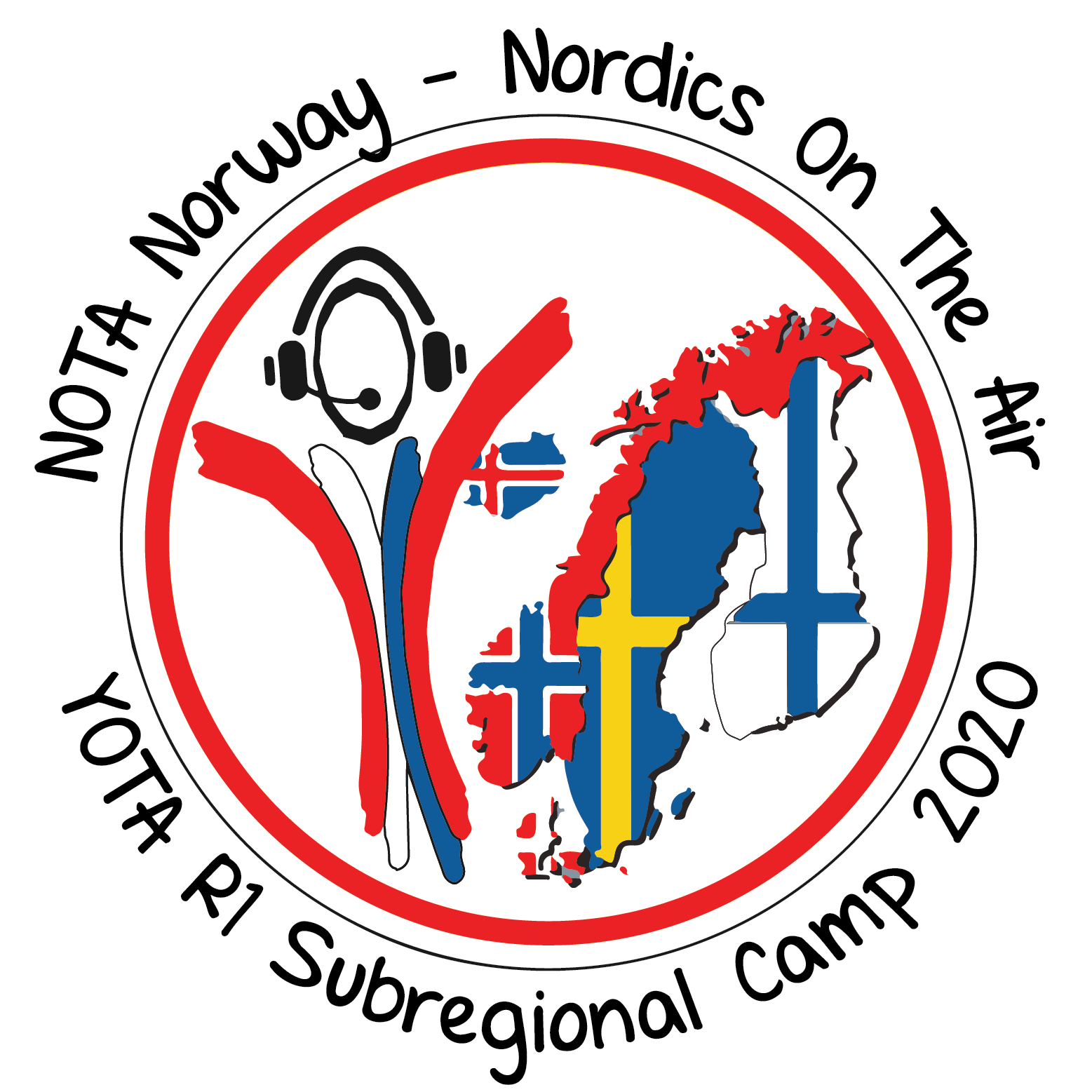 Nordics On The Air in Norway Easter 2020 – a YOTA sub-regional ham camp – open for all youngsters
This year, the annual Nordics On The Air ham youth camp will be held in Norway during Easter, the 10th-13th of April 2020. We invite all the Nordic youngsters to take part in a fun weekend full of radio related activities, meeting new friends and having a great time! Since this is a sub-regional YOTA camp, we have a few seats reserved also for you outside of the Nordic countries!
What will we do?
The program is mainly centered around amateur radio activities, introducing newcomers to the hobby as well as advanced exercises for seasoned radio amateurs. In addition to get the opportunity to go on air from the LA1YOTA station the program also includes an Intercultural Evening – one of the most beloved activities known from former annual Youngsters On The Air events. Do you want to advance your knowledge about the hobby? What about operating LA1YOTA? If that sounds exciting we encourage you to join us!
Where?
The event will take place in Camp Killingen, Killingsholmen, an islet south-west of Oslo. The campsite is on the south side of the islet where we are mostly to ourselves, surrounded by nature.
We want you to come!
NOTA is a camp for youngsters by youngsters. You all are welcome to join us. If this is your first youngster activity in the hobby we especially encourage you to apply and also if you have never been to a NOTA or YOTA sub-regional camp before! You don't need to already have an amateur radio license, just be enthusiastic about the hobby! The goal of camps such as these is to activate youngsters in the sub-region. Please note that we prioritize participants under 26 years of age.
Applying through your own IARU member society
The application to participate has to go through your country's member society (e.g. SRAL, SSA, NRRL, ÍRA, EDR). Applications are accepted from January 9th to February 9th. The amount of attendees is limited, so we recommend contacting your member society quickly if you are wondering whether to participate! If you are not yet a member, now is a good chance to join!1 Some of you might be contacted about NOTA by your association.
Please contact your national member society for applying.
Fees and further info
There is a symbolic participation fee of 20 euros / 200 NOK including all meals and accommodation. We recommend participating members' societies to cover their participants' travel costs.
More detailed info will be sent to the participants soon after the application deadline. With any further questions, please contact us at nota@nrrl.no.
Stay tuned!
73, we hope to see you in April!
The Nordic NOTA organizing team

1 About International Amateur Radio Union (IARU) member societies
IARU member societies in the Nordic countries are:
Denmark: EDR, edr.dk
Faroe Islands: FRA, fra.fo
Iceland: ÍRA, ira.is, e-mail: ira@ira.is
Norway: NRRL, nrrl.no, e-mail: yota@nrrl.no
Finland: SRAL, sral.fi, e-mail: nuoriso@sral.fi
Sweden: SSA, ssa.se, e-mail: youth@ssa.se
All other IARU member societies worldwide can be found at iaru.org/member-societies.html. See the web page of your home country's association on how to join it. Youth memberships are usually not costly and IARU member societies warmly welcome you aboard! If you have trouble contacting your association or need any assistance with applying to NOTA, don't hesitate to drop us an email. We'd be glad to help.