Please enable JavaScript and/or update to a recent browser to see the countdown
Hint 4, 2020-01-13T14:00Z
This is the final #hint4 towards our YOTA #SummerCamp 2020 😊
Have fun with the riddle and share your thoughts in the comments below. When you combine #hint3 and #hint4 clever you may be able to find out the location now!
#hamyota #hamradio #hamradio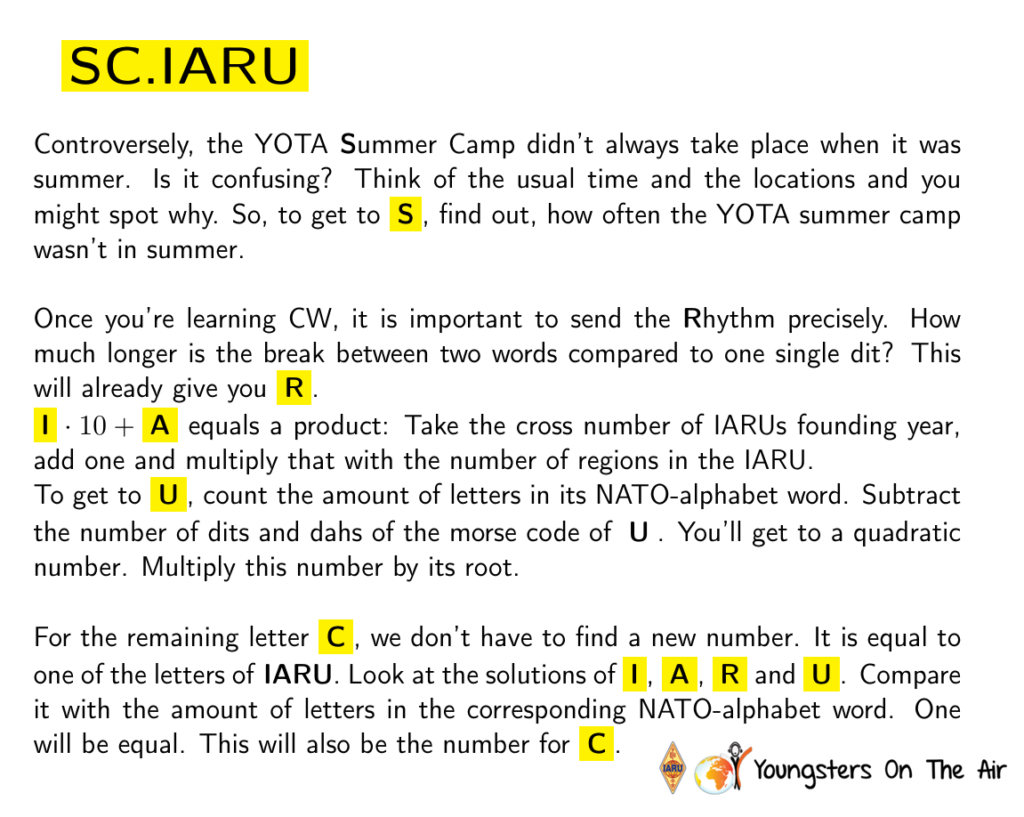 Hint 3, 2020-01-13T06:00Z
We are getting closer to the solution of our treasure hunt towards the reveal of our YOTA #SummerCamp location in 2020 😎
See attached #hint3 which will give you more information 😊
Feel free to share your solutions and interpretations in the comments below 🤪
#hamyota #hamradio #hamr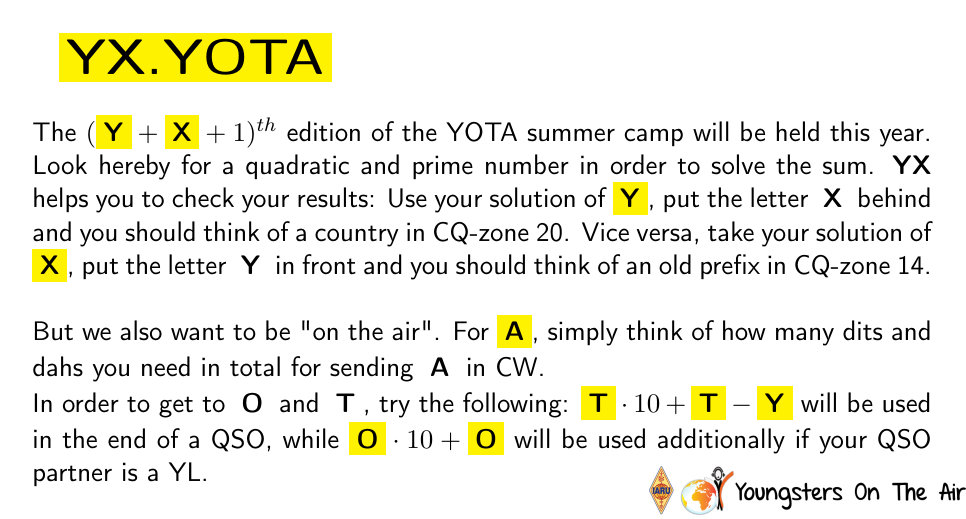 Hint 2, 2020-01-12
Today we reveal #hint2 for our upcoming YOTA Summer Camp 2020 😁
It can snow a lot during winter in the north where it is mostly also a bit cooler throughout the year. In the southern part of the country you will have some awesome kilometers of sea coast as well as some IOTA islands to activate. You will also be able to see tremendous sunsets there. Furthermore there are some widely known touristic places where people come together from around the world. 🌅
#hamyota #hamradio #hamr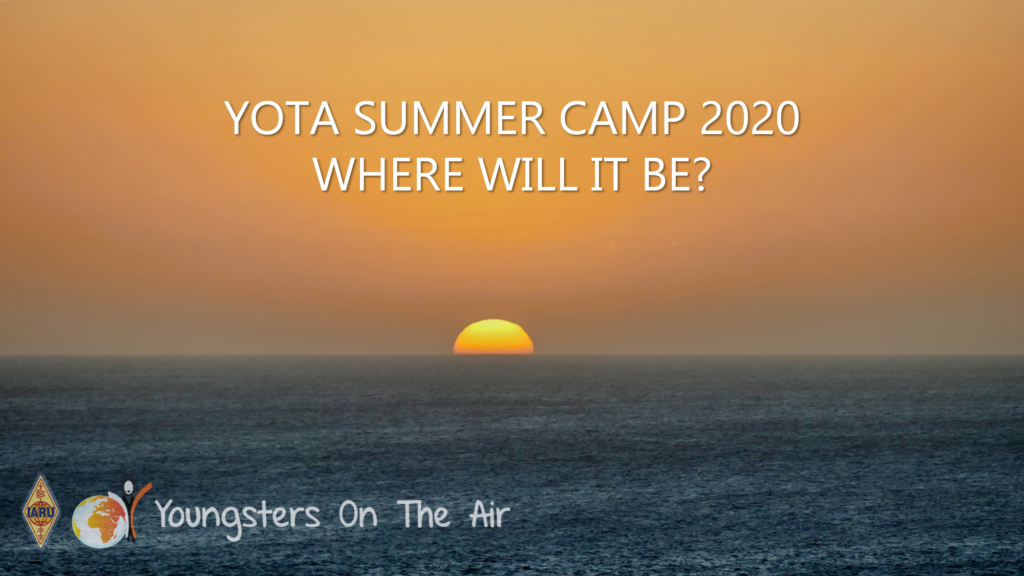 Hint 1, 2020-01-11
Today we start another countdown 😁
The official opening of applications of our upcoming International Amateur Radio Union Region 1 (IARU Region 1) summer camp in ❓❓❓
We won't tell you this time ... it is your task to find it out by yourself 🤪
#hint1 ... the country is located in UTC +1 time zone right now 😁
Stay tuned for more puzzle pieces and feel free to comment your guess!
#hamyota #hamradio #hamr